October, 2019, "BOTH" engineers were invited to Sri Lanka to commissioning GMD-150 Short Path Molecular Distillation Equipment. At the same time, separation and concentration tests of coconut oil/MCT and cinnamon leaf oil were conducted on site for client.
"BOTH" professional product knowledge and rich experience are well received by customers.
Our Mission: Make our clients' R&D easier and more efficient. Build a bridge from Pilot scaled to production for our customers.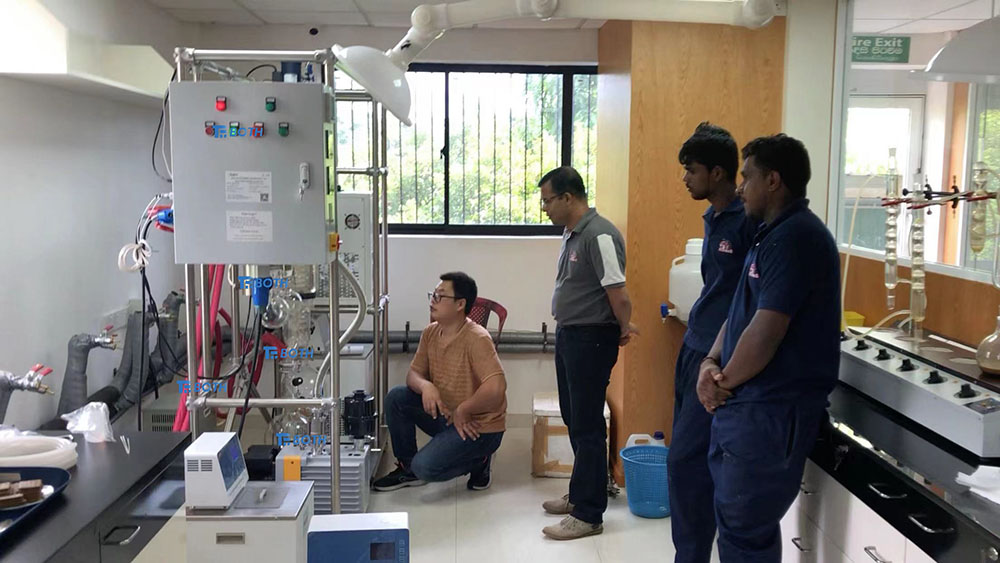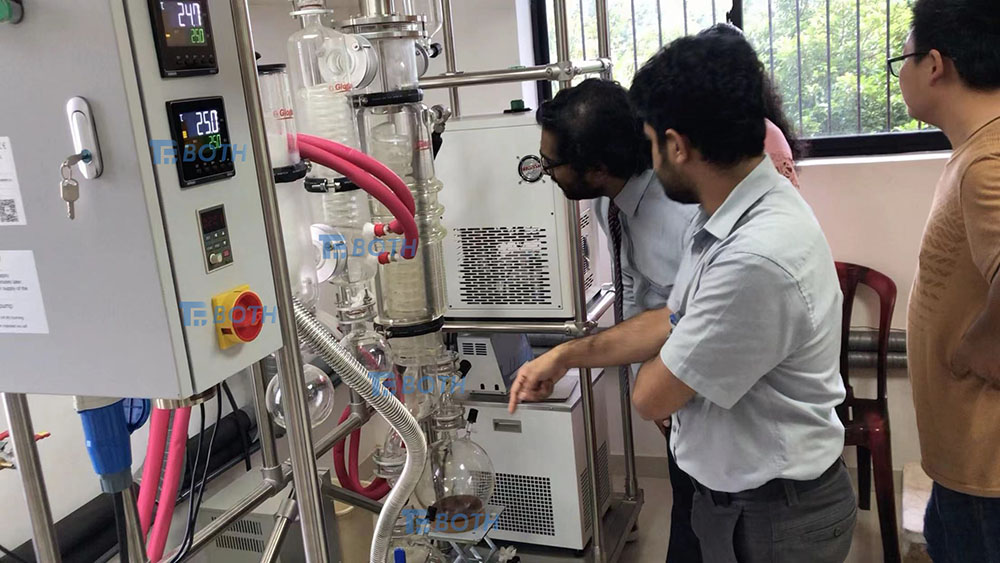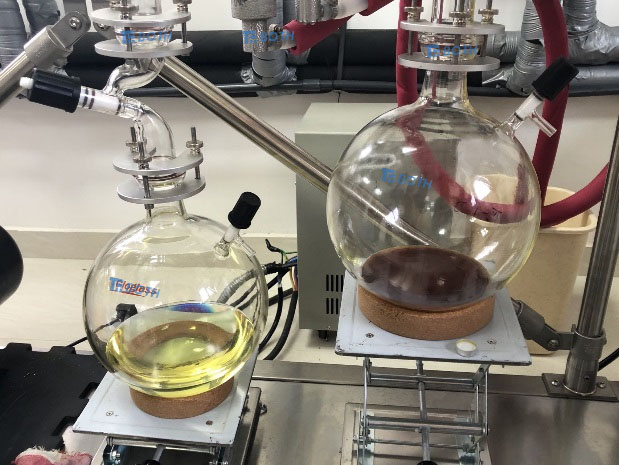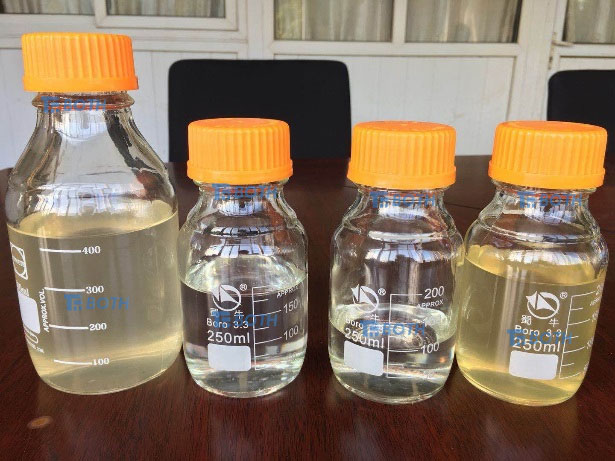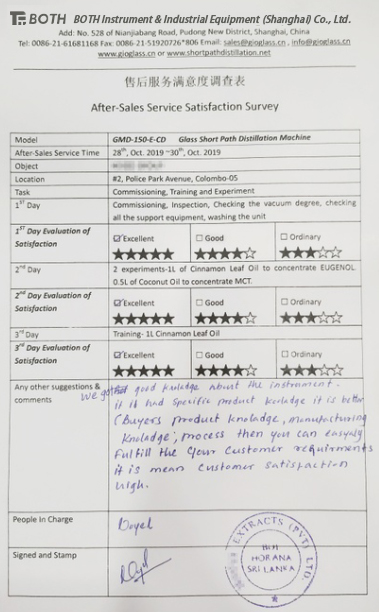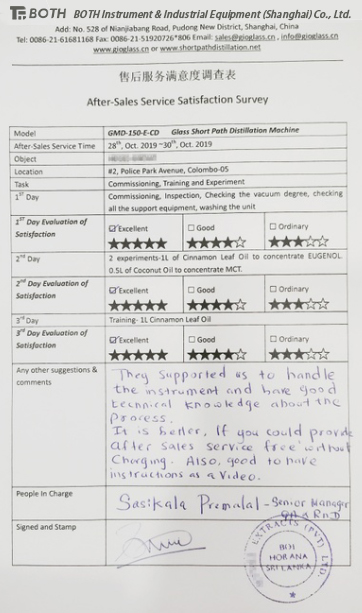 ---
Post time: Nov-17-2022